Bird's Eye View of Alexandria

"Newport Leader: The grand jury at Alexandria have brought in indictments against several farmers for
picking strawberries on Sunday." Courier-Journal, July 25, 1876, quoting the Newport Leader.

"Old Alexandria Jail where Jackson and Walling were confined"
Don't know who Jackson and Walling were? Know anything
about a headless corpse found in Fort Thomas? Find out here.

A few words on the prior jail are here.
"The citizens of Alexandria, to which Jackson and Walling were removed, are
circulating a petition to Judge Helm asking that the execution be held in their town."
from the Richmond, Kentucky, Climax, March 10, 1897
Alexandria Cemetery

Night Riders wreak damage near Alexandria in 1907, story here.
If you're not familiar with the Kentucky Tobacco Wars, the Night Riders, and The Equity, you should start here.


Early Alexandria Fair Scenes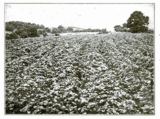 Strawberry planted on the wide-matted row system, near
Alexandria, August, 1917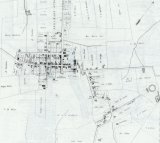 Map of Alexandria, 1883 from An Atlas of Boone, Kenton and Campbell Counties, Kentucky, published by D. J. Lake & Co.