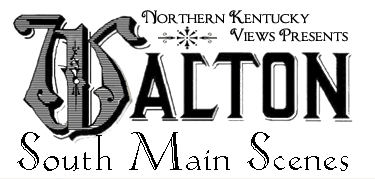 Looking North on
South Main

Looking South, from in front of the
Baptist and Christian Churches

left, Readnour's Coal and
Feed Store; right, Maddox House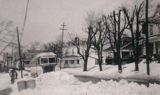 Looking north on South Main
Today, the Baptist Church is on the left.
Photo by Jack Rouse
Dr. Ryle's Home and Office, Sept., 1974
Just north of the Christian Church
That's Stony Ingram in the right image.
Looking South on South Main, Walton
South Main Street is a district on the National Register of Historic Places.
looking South from Model Food Store
(during the store's demolition)
Looking North
Looking South
From Facebook posts by Tim Burgess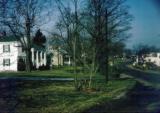 Looking North on South Main
Old Bridge over Southern Railroad, on US 25, south of town
right, 1929
More on the background of this bridge is here.