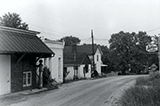 1969
U.S. Post Office
U.S. Post Office


from a Facebook post by Alligator's Cowboy



USPO, 1969
At NKY Views, we try not to duplicate images already online at the Kenton County Library's Faces and Places section, which contains thousands of old Kentucky Post pictures among other things. But we're making an exception for this one, because it's a great image of the Morgan Post Office, and besides, there's a dog on the roof of that truck.
R. H. Ewing & Son, 1969
Jenkins's General Store. Earlier run
by the Ewing family for 80 years.
Church of Christ
Christian Church
Morgan Baptist
A History of the Church
of Christ is here.
History of the Morgan
Christian Church is here.
from a Pinterest post by Sharon Wolfe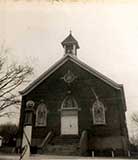 Morgan Christian Church
From a Facebook post by Allen Cooper
Morgan Baptist
From a Facebook post by Greg Justice
Ice at Morgan, 1978


from a Facebook post by Alligator's Cowboy

Pulling tobacco plants in Morgan


From a Pinterest post by Pendleton County Public Library
Louis Bower stands inside Pendleton County's Morgan Bridge during 1905 repairs. 
Maysville's Ledger-Independent has more on the Bower Bridge Company.
1941 photograph showing, on the right, the cofferdam and forms for construction of one of two concrete piers beneath the Morgan Bridge. Once the new piers were complete, the covered bridge was demolished and the new concrete bridge was built on them and the old stone abutments.

Laughlin Collection, Courtesy Debbie Dennie, from a Facebook post by Kentucky's Covered Bridges - A Baker's Dozen. MINUS ONE


Morgan School Play Cast
Key to who's in the picture, here.
from a Facebook post by Fran Carr

Morgan
from a Pinterest post by Debbie Mann McCandless
Morgan School


from a Pinterest post by Debbie Mann McCandless

Morgan School
Morgan School and Gym
Morgan School
From a Facebook post by Deb Lake
Morgan Bus Drivers, 1955
Names.
from an Allen Cooper post on Facebook
Morgan Bus Drivers, 1955
from a Ronnie Wolfe post on Facebook