Bank in May's Lick
US Post Office, Mayslick
Main Street, Mayslick
Shannon Methodist
History of Shannon
Methodist is here. (pdf)

Wilson's Grocery, 1955

Collins & Collins
Mayslick's Col. Charles Young, born into slavery, goes on to a remarkable military career.
WESTERN LIVE STOCK - HIGH PRICES.
-------
MAYSLICK, Ky., Sep. 14. Mr. Horace Greeley - Dear Sir : At a public sale held in this neighborhood, Sept. 7, two black boys, belonging to Benj. Ball's estate, sold one for $850, and the other for $640 - nineteen and sixteen years old. The one sixteen years old sold for $8 per lb. He weighed eighty pounds net: $80 x $7 - $640. Yours, &c., Didimus Jones" The North Star, October 3, 1850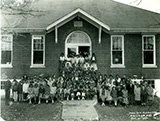 Mays Lick Elementary, 1957
Sears and Roebuck became a giant retailer thru the efforts of one Julius Rosenwald

(

Wikipedia)

, who became part owner of the firm. From 1895 to 1907, under Rosenwald's leadership as vice president and treasurer, annual sales of the company climbed from $750,000 to upwards of $50 million. He was a strong believer in philanthropy, and among other ventures, built over 5,000 schools, mostly for African-American children in the south. One was in Mayslick. The announcement is here.

Mayslick's Model Consolidated School, here (1912) and here (1944).
Consolidation declared a success. Except for the epidemic of measles.

Mayslick Christian
From a Facebook post by Lisa Collins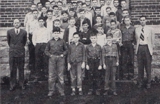 Mayslick Conservation Club, 1949
Mayslick VFD
From a Facebook post by Missy Gifford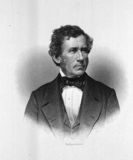 Mayslick's most famous son, Daniel Drake, went on to become a leading light of Cincinnati in its formative years. Read his recollections in his Pioneer Life in Kentucky. (

pdf - 311 pages)
One of Drake's early publications described epidemic disease in Mayslick. In 1808.
Yeah, Yeah, it's Nicholas County . . . 1929.
We thought if you're looking at Mays Lick, you'd like it.
For the record, we have no idea whether it's "May's Lick" (possessive); "Mays Lick,"
(two words, not possessive); or "Mayslick," (one word). It varies on who's writing it,
what the context is, and the year in which they were writing it. We generally follow the
usage of whatever we're quoting.