from Ele Bowen's Rambles in the
Path of the Steam Horse, 1855


Carrollton, from Indiana, Summer, 1935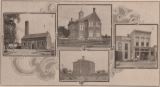 Carrollton Scenes, 1908
"City Buildings, Schools, Etc., Carrollton, Ky"
Court Street
From a Facebook post by Bill Davis
"Croquet has broken out in Carrollton." Courier-Journal, August 3, 1869
"Roller skating is all the rage." Carrollton Democrat, January 17, 1885
Carroll County Memorial Hospital
Dedicated August 21, 1955
The Richland Stock Farm is on the National Register of Historic Places. Read the application (pdf) here.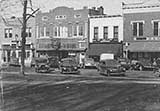 Fifth Street
From a Facebook post by Kelly Anderson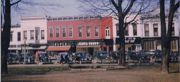 A rare older color image
From a Facebook post by Pat Hill
The ads from the Kentucky Gazette from 1789 to 1795 advertising lots for sale in Port William. Just how old is 1789-1795? Very.
CCC Camp Butler, at the 11th St. entrance to the park
From a Facebook post by Bill Davis
Wikipedia knows this about the CCC (Civilian Conservation Corps)
These may be CCC men at General Butler. Maybe not.





Indiana Reveille (Vevay), June 24, 1857


Fire in Carrollton, 1859, here.
The Great Fire of 1874 burns out a block in Carrollton. The detailed story is here, and the follow-up story is here.
October 15, 1884 fire: The Enquirer's coverage is here; the Carrollton Democrat's is here.
November 8, 1884: "Another Fire!"
January, 1885: They're getting a fire engine.
January 2, 1888. Fire.
January, 1891 fire story is here.
Fire of 1895 is here.
Two other large Carrollton fires, likely in the 1890's, are here, and here.

This clipping may well be a duplicate account one of the above.
And this account, of the fire's aftermath.
(The four stories above are all undated, but from an 1890's scrapbook full of Carroll newspaper clippings)
The 1937 Flood caused this fire.
Carrollton Walking Tour #1

Carrollton Walking Tour #2

Carrollton Walking Tour #3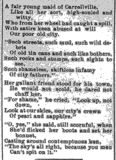 A young lady of Carrollton takes a dim view of her elders.
from the Carrollton Democrat, April 30, 1898