The law that established Gallatin County in 1798, which at that time included what is now Carroll County, is here.
Discover the highest point in the county.

Chicago's Newberry Library has posted online a complete set of maps of American counties formations. They start with the date of county formation, and trace every little change to the boundaries after that. Carroll has had only 1 such changes, and you can see the Carroll maps here (pdf). To see the counties from which the county was formed, you'll have to download the entire Kentucky state pdf. There's also a feature that you can use to import all this data into Google maps. Good stuff!


Here's a curious collection of documents from the 1860-1940's, from the post office, with town names, maps, and name changes. You really should start here, and they might make more sense to you. All are pdf's.
Bramlette
Carrollton
Eagle Station
Easterday
English
Ghent
Jackson Springs
Locust
Prestonville
Sanders
Sandifers Store
Tandy
Worthville
Can you name the nineteen town names in Carroll County that have had US post offices? That list is here.
Robert Rennick wrote this piece on Carroll Country post offices and the origins of their names fro the WPA.

This list of Carroll County deaths from WWII is from the National Archives. There's a key to
what the various abbreviations mean here, and the actual list is here.
The list from WWI is here.

From George W. Hawes' Kentucky State Gazetteer and Business Directory,
for 1859 and 1860, comes this listing (pdf) for Carrollton.


Who's who in Carroll County in 1840, here.

"Mr. Lawrence. Now in Carrollton. Was in Bryant's Station (Wikipedia) when it was surrounded by Indians."
Draper Papers, 15CC43

An earlier 1861 gazetteer has this listing for Carrollton.

An updated Hawes gazetteer from 1883-84 lists these Carroll communities:
Carrollton
Eagle Station
English

An 1890 directory lists these Masonic Lodge members in Carroll County:
Carrollton
Ghent
Membership lists of the Masonic Lodges in Carroll County, from 1911:

(pdf's)

Worthville
Carrollton
English
Ghent
For membership rolls of ALL Masonic Lodges in ALL cities in Kentucky,
from 1878 thru 1922, they're at the Hathi Trust Digital Library, by individual year.

There are a total of thirteen Carroll Counties in the USA. Here's a list of the other 12.
Carroll County, Arkansas
Carroll County, Georgia
Carroll County, Illinois
Carroll County, Indiana
Carroll County, Iowa
Carroll County, Maryland
Carroll County, Mississippi
Carroll County, Missouri
Carroll County, New Hampshire
Carroll County, Ohio
Carroll County, Tennessee
Carroll County, Virginia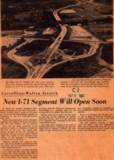 October, 1967, and I-71 is ready to open to Walton.
(...and the Courier doesn't know where English is)
At one time, these high schools existed.
Consolidation and integration come to Carroll County Schools



"In 1870, there were a total of 2,515 horses in Carroll County." from the Carrollton News-Democrat, October 12, 1867
In 1919, there was a farm census, counting livestock, crops and farms. Carroll County's is here.
"G. W. Anderson, of Carrollton, is shipping hickory nuts to Washington City, as if Congress have not already got enough tough nuts to crack." Courier-Journal, December 11, 1876
"Carrollton is shipping pawpaws to the Cincinnati market." Courier-Journal, September 12, 1876
The Kentucky Department of Agriculture's assessment of agriculture in Carroll County, in 1898-1899 can be found here.

(pdf)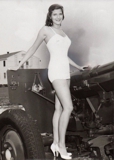 Carrollton's Ann Gillock, Miss Kentucky, 1955

Well, there was this Baptist preacher, George Bayard Waller, who got a girl pregnant, and fled to South Carolina.
A trial ensued, and a book was written:
Alas, we've been unable to locate a copy of the book.


Adam Crosswhite. He and his wife, Sarah, an enslaved couple from Carroll County, escaped to Michigan, where slave catchers attempted to return them. Henry Bibb's account of the trial, here, and an eyewitness account is here. Yet another nice account of the incident is a pdf here.
Wheeling (or Whelan) Gaunt, born into slavery in Carrollton in 1812, bought his freedom, and moved to Yellow Springs, Ohio, where he became wealthy buying and selling real estate. In his will, he left 9 acres, the income off which was to buy the widows of Yellow Springs 25 pounds of flour each Christmas. That was in 1894. To this day, every Christmas, they still distribute flour. Follow the links on this page to learn a lot more about both Gaunt, and his tradition. The plaque shown is from the Yellow Springs Park.
There's wonderful article by Steve Flairty about Wheeling Gaunt at this site.
The Boone County Library has a web site detailing known escapes of enslaved people from Northern Kentucky. The Trimble-Carroll-Owen only list is here.
A receipt for a slave sale in Carrollton is here.
Carrollton slave chaser backed down, here.
Lots of slave catchers in Vevay; success, however, is elusive.
A slave catcher, "a gentleman from Carroll county," gets the run-a-round in Indiana.
Three short notices on Underground Railroad activity in Carroll Co., here.
Edmund Prince & the Underground Railroad, 1855, here.
Notices like this are common in post-Civil War African-American newspapers.
His "forged" papers detected, enslaved man escapes anyway. Here.
Carroll County's Mary Stewart was not told slaves had been freed. Until 1902.
Freman Anderson, a Hanover, Indiana resident, recalls the days of his activities in the Underground Railroad in Trimble and Carroll. Read his remembrance here.
Mr. Darg loses his enslaved people, here.
"In the Carroll, Ky., Circuit Court, Van Tuyl, who kidnapped the free negroes in Ohio, one of which he sold to a gentleman of Carroll county, had his trial for the swindling transactions. The prosecution failed to sustain the charges, it being decided that the false pretenses were made in Ohio, although the money paid for negro was received by him in Kentucky. He was remanded to jail, however, to await a requisition from Ohio, where he will answer for his scoundrelism." from Vevay's Indiana Reveille, March 31, 1858More here.
In Carrollton, former slave Alexander Foley found his wife, who had been sold down the river forty years earlier. The story is here.
In the late 1930's the WPA Writers Project interviewed a number of people who ha been enslaved. Peter Neal was from Carroll County, and his account is here.

(pdf)

Attempted slave escape, 1862.
"We learn that a free Negro has been preying in about Carrollton, mouth of the Kentucky River, undertook a day or two since to run off a couple of slaves. He started with them in a skiff, and took his course down stream, when he was overhauled by parties in pursuit, and the slaves recaptured, but the free fellow escaped." from the Louisville Daily Courier, August 24, 1854
"More Runaways. The Carrollton Times says: Five more negroes availed themselves of the under-ground railroad facilities for reaching Canada, a few days since. They were from Shelby county, and crossed the river about Locust." from the Louisville Daily Courier, June 5, 1855

Vevay's Weekly Reveille, August 25, 1853



Larry Mahoney and the Carrollton Bus Crash, at this site.

(Wikipedia)


26th District Basketball Tournament Program, 1933

Was there a woman spy in the Civil War from Carrollton? This says yes.
Citizens of Trimble County, Carroll County, and Madison, Indiana meet in April of 1861 to avoid Civil War Hostilities. Read the story here, and follow-up stories here.
"It is reported that a rebel force of from four to five hundred were in Carroll county last night, with the view of crossing to Vevay, Indiana." Daily Alta California, July 29, 1864
Rebels occupy Carrollton, "a strong secession town," in 1862.
"Colonel G. W. Berry, Provost Marshall of this district [for the Union], received information yesterday that one of the enrolling officers for Carroll County was unable to make further progress in the discharge of his duties on account of armed resistance of the citizens. A detachment of soldiers was sent to his aid at once. We also learn that there is some trouble in Trimble County, threats of personal violence having repeatedly been made against the enrolling officers. The Cincinnati Enquirer, June 25, 1863
Being with the Provost Marshalls' was a dangerous job in the Civil War. Witness the item to the left, below, and this.
Union troops shut down a pro-Confederate newspapers in Carrollton in 1862, here.
Horrible atrocities by rebel guerrillas, here.
"At 2 places between Carrollton and Madison, the Confederate flag is displayed to every passing steamer, particularly those descending the Ohio loaded with troops. These rebel ensigns are unfurled and vaunted to the breeze by females who flatter themselves that their sex will protect them."

Cincinnati Daily Enquirer, February 23, 1862
Carroll County's Lt. Col. Moses Tandy Pryor, C.S.A.

During the Civil War, in many parts of the country, the population was generally more afraid of the home guard than the opposing army. The "home guards" were usually gangs of men more interesting in theft than defense. One of the more notorious in the Carroll County area was Capt. George M Jessee, about whom you'll find a lot about on our Civil War page.


from Trow's Legal Directory of Lawyers in the United States, 1875
Lawyers of Carroll County, 1872, here.

"Carrollton, Ky., Dec. 19 - The Fiscal Court this evening bought the three remaining toll turnpikes in this county, a total of twenty-four miles at the price of $21,000. The gates will be thrown open tomorrow." from the Earlington, Ky. Bee, December 22, 1898
"Ghent, Ky., Feb. 13 - The first tollgate raid in the history of Carroll county occurred one-half mile above this place on the Ghent and Warsaw turnpike. All of the other pikes in this vicinity had been freed of tollgates. Many of the persons going through the gates refused to pay the toll. There is no clew [sic] to the identity of the persons who committed the act. The gatekeeper made no show of resistance and was not harmed." from Maysville's Daily Public Ledger, February 13, 1899

"A story of a man that had a nose so large the he couldn't blow it without the use of gunpowder is said to be a hoax." Carrollton's Daily Democrat, October 11, 1870


The Ohio Democrat, June 25, 1892

The Iola(KS) December 24, 1880


The Washington (DC) Times, May 6, 1894


The Colorado Daily Chieftan, September 9, 1880

A Bicentennial overview of Carroll County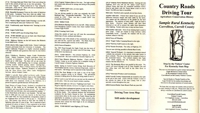 Driving Tour of Carroll County
Historical Markers of Carroll County

Louise Wilson Howe was a published poet from Carrollton. from the left, above, we have her picture and a bio, Christmas Greetings from Carrollton, and Autumn in Carrollton, Kentucky.